Budgets and Tithing:
When a Journey Becomes
a Destination
Are the people in your church struggling in their giving journeys? Would you even know it if they were?
Biblical stewardship and generosity is a journey that goes beyond the tithe and church budget. However, too often, we see local church leaders unintentionally limit their kingdom reach because their vision is tied to budgetary goals.
In this resource, we unpack the perspectives and vocabulary that might be limiting the spiritual growth of the people in your church and what it means to steward the resources that God has given His people.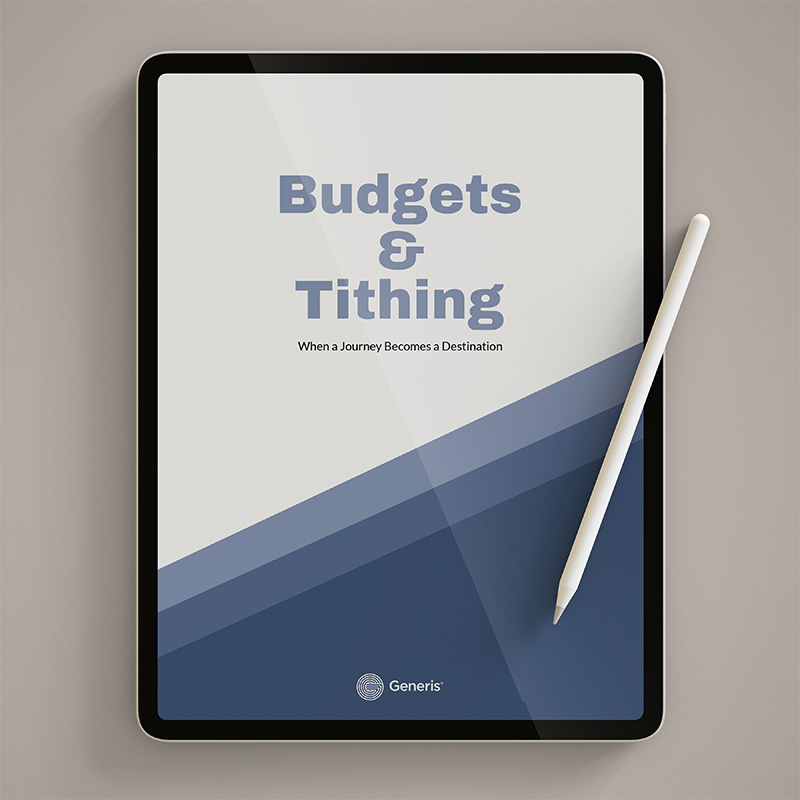 Easter Engagement Workshop Playback
Two sessions to help you engage your church community this Easter season and beyond!
Session 1: Engaging Your Volunteers
Session 2: Engaging Your Givers
Easter weekend this year is just different. When we gather to celebrate the resurrection of Jesus this year, the weekend will carry some important challenging differences, unlike previous years. Read the four core principles for your teams to work on as you prepare.

Over Easter and the weekends that follow, you may have visitors who come through your doors and decide to make a first-time gift to your church. Don't miss the opportunity to thank them for their gift. Whether they are new to attending or giving at your church you do not want to miss the opportunity of celebration and discipleship by simply allowing it to go unnoticed. A first-time gift is an important step in a person's faith journey. It's not a business transaction reserved for the church business team but rather an indicator of a person growing deeper in their spiritual life at your church.
This resource will help you develop a strategy for following up with new givers during Easter and beyond.
Generosity Tip 1:
Why is your offering moment not working?
Generosity Tip 2:
The Importance of Recognizing First-Time Givers
Generosity Tip 3:
"Who Is In my Church?"


Better understand your giver landscape with a FREE Generosity Pulse Report
The Generosity Pulse Report offers a snapshot of the health of your community's generosity and stewardship culture.
Six Ways Your Church Can Prepare for the
"Great Giving Reshuffle"

What if the great resignation (staff) or the great reshuffle (church shifting) becomes a great financial giving reshuffle? Emerging indicators signal a change in giving patterns in the last half of 2022. If financial giving is reordered, how would you lead your ministry with less financial resources? How can you prepare for and thrive when a giving reshuffle occurs? Here are six ways you can prepare.

Blog Featured on CareyNieuwhof.com
Should We Do a Capital Campaign on Our Own?
Are you one of those people who likes to do it yourself? Church leaders often go for the DIY approach to a capital campaign or giving initiative. Shouldn't it be as simple as telling your church about the amazing God-inspired vision you have for the church, and then the money starts pouring in? That is often not the case — very often, in fact. Here are 10 reasons to seek outside counsel for a generosity initiative.
Giving and Generosity Conversations With Your Staff
One topic that many leaders have is about staff giving. It's a great topic to discuss and think through. Far too many churches take for granted that their staff are faithful givers. We've been working with churches for over 31 years and, sadly, this is not always the case. Generally, there are reasons why your staff members aren't giving. Some are legitimate. Some, not so much. Here are three questions stopping you from having generosity conversations with your staff — and what to do about it.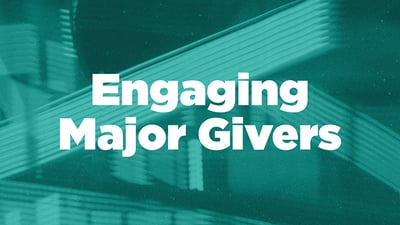 Stay Connected This Summer With Your
Major Givers
This resource bundle outlines simple ways to engage and build relationships with your major givers over the summer.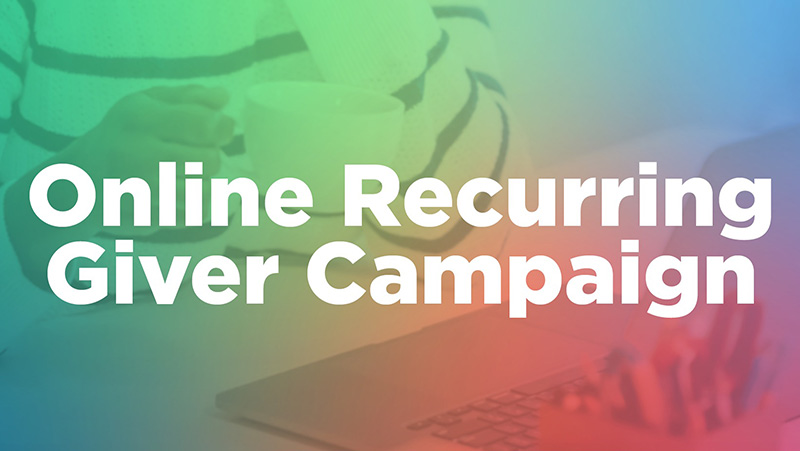 Online Recurring Giver Campaign
Is your congregation set up to continue faithful giving through the summer months? Download this simple framework to help your church plan a communication strategy before summer arrives.
Accelerate Generosity and Move Your God-inspired Vision Forward
Join the Generis team for a workshop series designed to equip you with practical, tactical learnings that you can immediately implement to help you move the needle forward on generosity. Every workshop features a Q+A and discussion session to address your specific questions and challenges.
Session 1: Should We? Capital Campaign Roundtable Discussion – April 20 | 1:30-2:30 pm ET
Session 2: Revisiting the Offering Moment – May 18 | 1:30-2:30 pm ET
Session 3: Generosity Storytelling – June 22 | 1:30-2:30 pm ET
Session 4: Teaching Biblically on Giving from Day One – July 20 | 1:30-2:30 pm ET
Session 5: NextGen Generosity Roundtable Discussion – August 31 | 1:30-2:30 pm ET
Past Generosity Now Editions