Preparing for a Generosity Initiative
Is your church considering a generosity initiative? Now is a great time to begin discussions and preparation. This collection of resources can help you take the next best step.
Is it too late for a fall 2022 initiative?
Thousands of churches conduct the annual stewardship campaign in the fall of every year. Many churches see the value of having an intentional generosity conversation every fall to revisit why we give and who we give to.

The fall stewardship campaign (or budget campaign) possesses the ability to renew each person's commitment to God through their giving. There is a challenge to grow in giving as God's blessings have been present in people's lives and they want to give back to God.
The fall is a great time to look toward the new year and to challenge each person to enter into a partnership with their church and each other as they work together to achieve their God-inspired vision.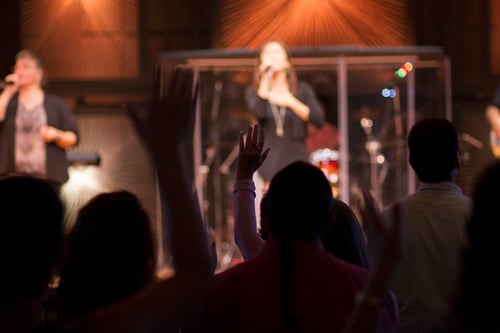 In this roundtable discussion all about capital campaigns, the Generis team discusses key indicators signaling it's time for a campaign and how to engage in a generosity initiative that fits your church's DNA and embraces a culture of generosity.
So whether you're just thinking about a campaign or are ready to get started, this session will help you take the right step forward.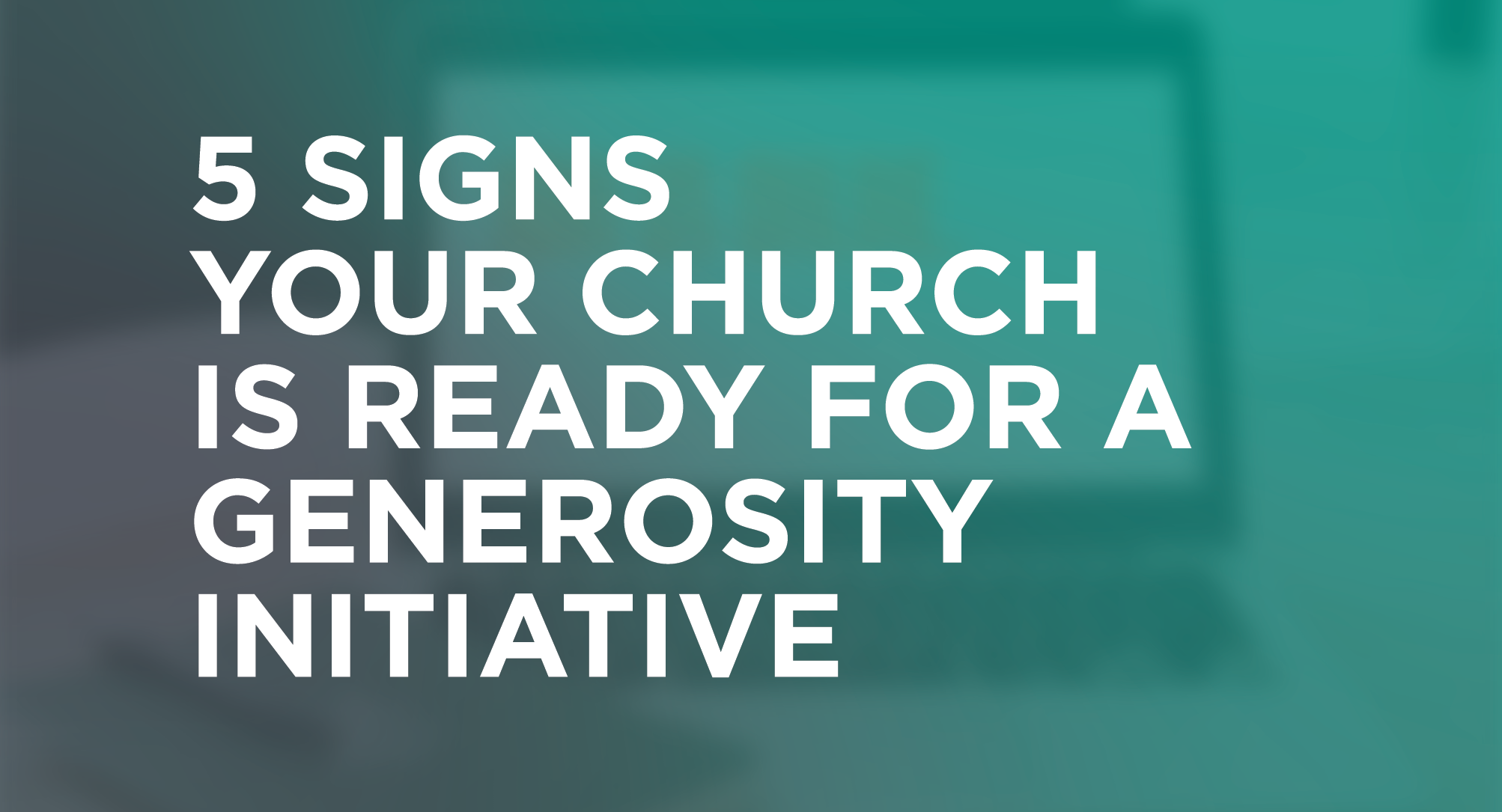 At Generis, we believe that the primary reason for a generosity initiative is to grow your people spiritually. Our giving can transform us in ways that nothing else can. Every other reason is after this one.

We confuse our people when we, even unintentionally, send the message that the reason you give is to fund the ministry of our church. That is the effect of what happens when we grow God's people in the grace of generosity. Read More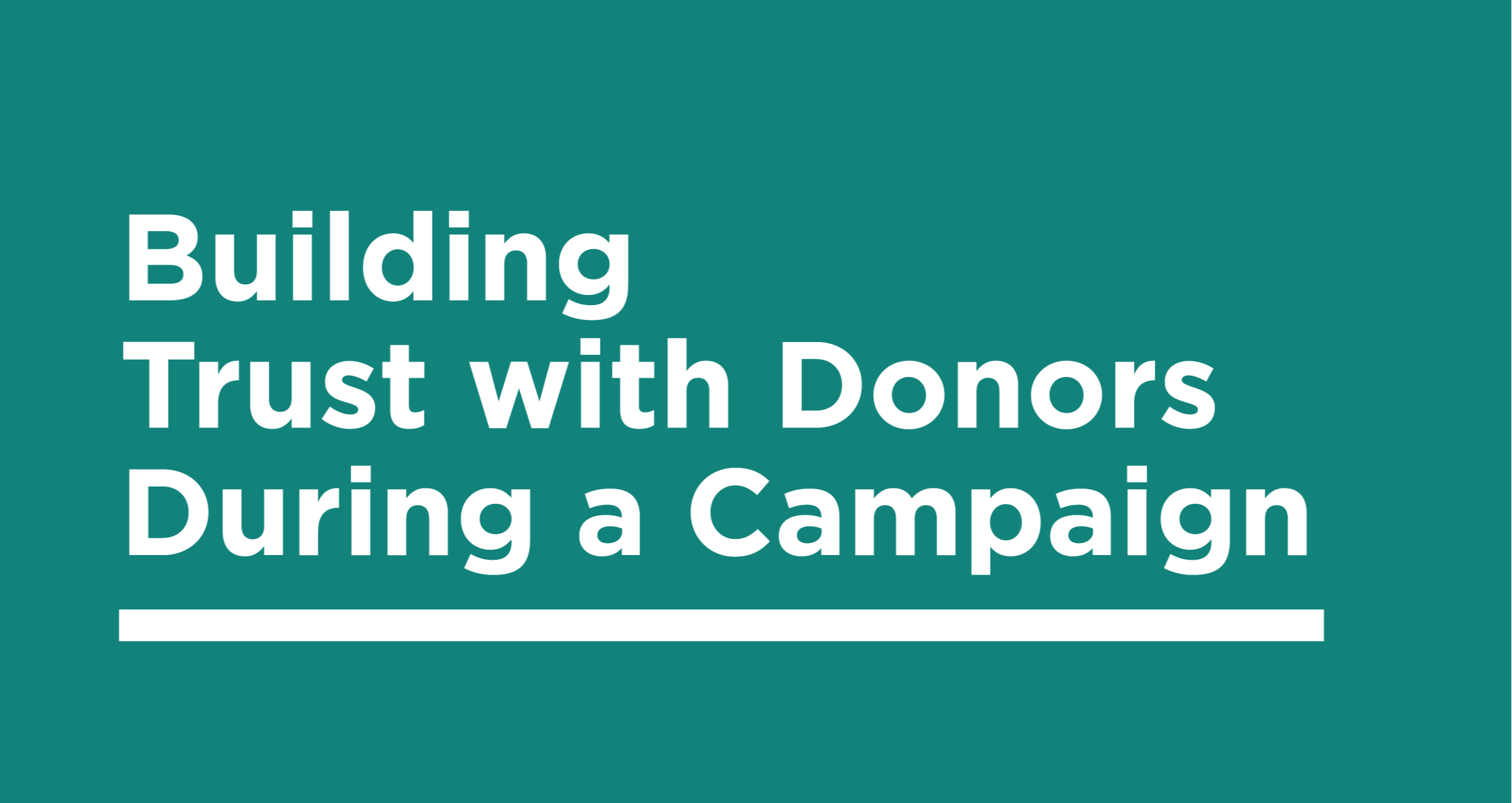 Senior Generosity Strategist Carla Maxwell Ray is joined by Nicole Wallenfelsz, Director of Member Relations, ECFA, for a conversation about developing trust with your donors.
In this session, you will learn key standards that are critical to building donor trust, recommendations for building a culture of accountability, the mission of ECFA, and best practices for launching and building integrity in a capital campaign.
Let's Connect

Whether you are in early discussions of launching a generosity initiative or are ready to get started –
a discovery session is the best first step in learning how Generis can partner with your church.
During this initial session, you will connect with a Generosity Expert who will go over all your questions,
provide more information, and help identify your next steps.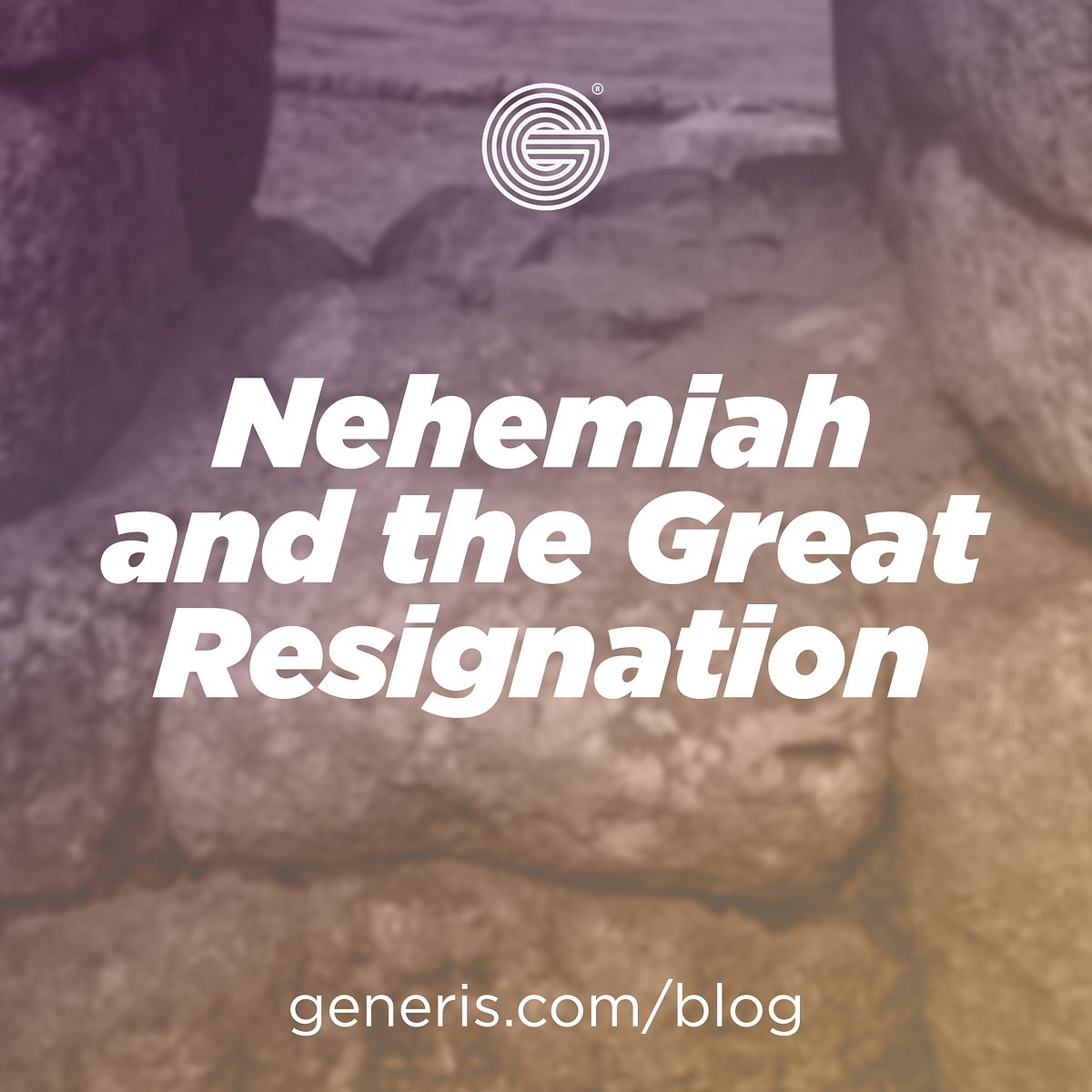 The term "Great Resignation" is getting lots of play these days—blogs, webinars, workshops, social media, etc. As those who serve in Christian leadership, it's probably best to see what Scripture has to say.

Perhaps one of the greatest examples of visionary leadership in Scripture, Nehemiah is my go-to book when young leaders ask me for advice on aligning and motivating their teams.
Even though it's been 2,500 years, he had his own experience with the Great Resignation! Let's see how he handled it. Read more here.

The Great Resignation
5 Steps to Embrace Transition and Build a Thriving Team
This Resource Will:
Help you understand why transitions are healthy and needed.

Communicate a clear philosophy and process around transition.

Provide practical and applicable tools to maintain a healthy staff culture regardless of transitions.

And much more.
Generosity Tip 4:
Why is the church so bad at expressing gratitude?
Generosity Tip 5:
Measure What Matters
Better understand your giver landscape with a FREE Generosity Pulse Report
The Generosity Pulse Report offers a snapshot of the health of your community's generosity and stewardship culture.
7 Stupid Things To Mess Up Succession
Every month, I talk to at least five pastors and church teams about their succession process. When I speak of succession, I'm talking about the intentional transfer of power, leadership, and authority from one primary leader to another. This is critically important when dealing with long-term senior pastors of larger churches. We can avoid challenges early on with early conversations. Recently, calls have come in from pastors who thought they had their succession process figured out but are now feeling pressured, challenged, and not so great about the future. Here are seven stupid things I see churches doing that tend to mess up the succession process. Read more.
5 Ideas to Help Maximize Your Quarterly Giving Statement Strategy
Anne Morrow Lindbergh once said, "Good communication is as stimulating as black coffee, and just as hard to sleep after." The goal of your quarterly statement strategy should be to communicate with your givers in such a way that you stimulate them to grow as disciples and givers. Your quarterly statements should be much more than information, they should be filled with inspiration. Here are five ideas to consider as you launch or adjust your quarterly giving statement strategy. Read Now.
Should We Do a Capital Campaign on Our Own?
Six Ways Your Church Can Prepare for the "Great Giving Reshuffle"
Culture Conference
August 11 | 1pm ET
At Culture Conference, experienced leaders will guide you through practical and impactful insights to help leaders build thriving teams, cultivate inspiring workplaces, and achieve your mission
Culture Conference is a half-day free online conference that provides practical talks from today's top leaders to help leaders.
Jessica Bealer, Director of Ministry Engagement at Generis shares an insightful and relevant talk on Building a Contagious Volunteer Culture - you won't want to miss it!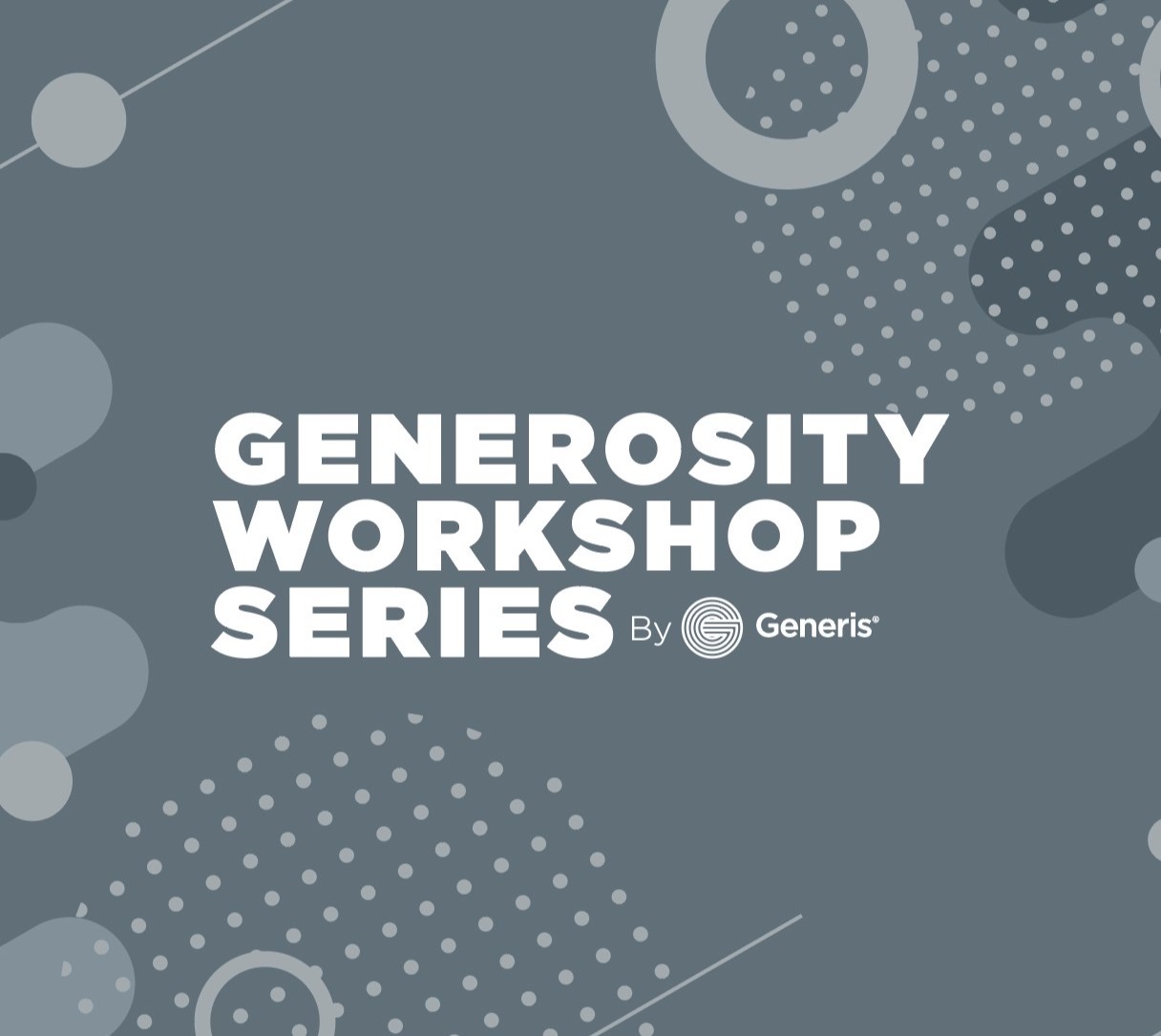 Generosity Workshop Series
Join the Generis team for a workshop series designed to equip you with practical, tactical learnings that you can immediately implement that will help you move the needle forward on generosity. Every workshop features a Q+A and discussion session to address your specific questions and challenges.
Session 4: Teaching Biblically on Giving from Day One - July 20 | 1:30 pm ET
Session 5: NextGen Generosity Roundtable Discussion - Aug. 31 | 1:30 pm ET
Employee Retention Credit
The Employee Retention Credit (ERC) is a tax credit - designed to help small businesses, including churches, schools, and non-profit organizations, recover from the impacts of COVID-19. Recent research has found that while many churches and organizations took advantage of the government's PPP (Paycheck Protection Program), most do not know about the ERC or think they are not eligible.

In this information session, Generis and CapinCrouse discuss eligibility for the ERC and clarity around what funds are available and how you can easily access them.

Past Generosity Now Editions